Restorative Dentistry – Montpelier, VT
Rebuild Your Smile
While our goal at River Station Family Dentistry is to keep your teeth looking and feeling their best all the time, sometimes accidents happen and cavities form. At that point, restorative care is required. Rather than wondering how you'll ever see a beautiful smile once again, you can trust that our dental team is here to help. With state-of-the-art dentistry technology, modern conveniences, and local labs that create durable, functional, and natural-looking dental restorations, we can rebuild and restore your smile to look brand-new. If you have a tooth that needs help, don't hesitate to contact our dental office to schedule an appointment for restorative dentistry in Montpelier, VT.
Why Choose River Station Family Dentistry for Restorative Dentistry?
Helping Montpelier Residents for Three Decades
Personalized Treatment Plans for Each Dental Patient
Same-Day Emergency Dental Services
Dental Crowns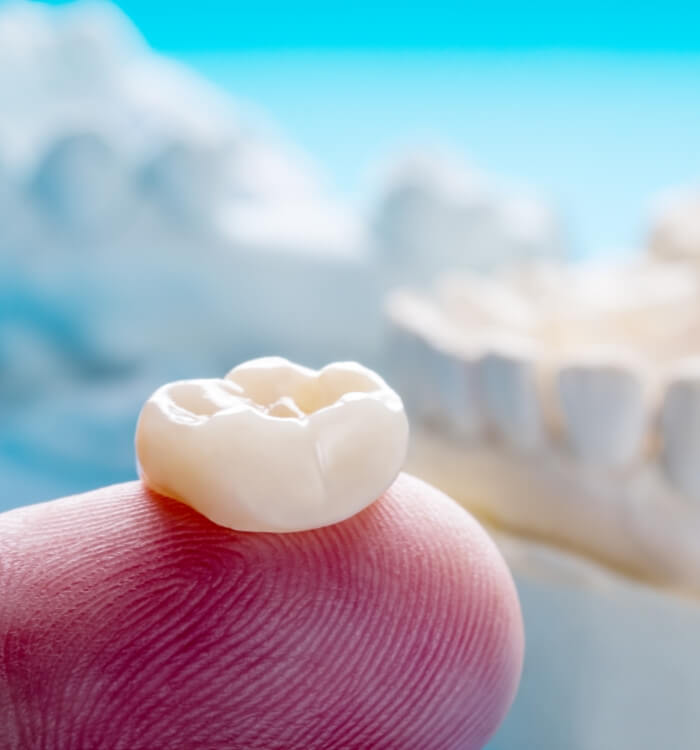 Many people might wonder why bother keeping a tooth that is decayed or severely damaged. Instead, why not remove it? The reason is that it is always best to keep natural teeth if possible, as they are far more durable than any replacement. We can accomplish this by fitting an at-risk tooth with a dental crown. Made from porcelain-fused-to-metal, EMAX, zirconia, porcelain, or gold, we can create a "cap" that fits snugly over your tooth and creates a tight seal to ward off any bacteria that might try to penetrate and reinfect the structure. With proper care and maintenance, dental crowns can last for 10 to 15 years before requiring replacement.
Tooth-Colored Fillings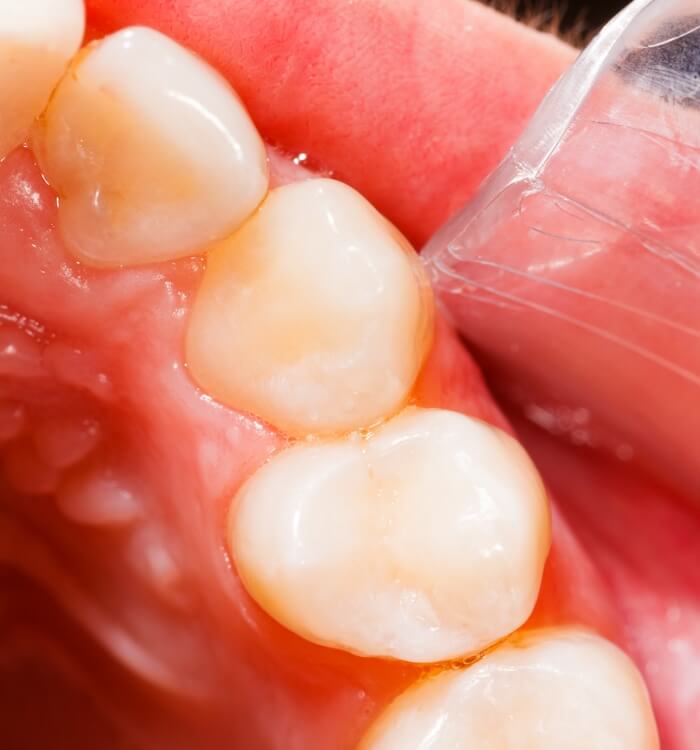 A small cavity may not need something as extensive as a dental crown, so a member of our team will likely recommend a tooth-colored filling. Instead of using traditional amalgam, we can incorporate a color-matched composite resin that fills in the decayed or damaged portion of the tooth. With a curing light, we then harden it into place to create a seal. As a result, the tooth will remain sturdy, intact, and natural-looking, keeping other people from noticing your dental work. Also, the composite resin is much less likely to cause tooth sensitivity than traditional fillings.