Dentures – Montpelier, VT
Putting New Teeth in Place
There are various types of tooth replacement available on the market, but the one that stands the test of time is dentures in Montpelier . As dentistry has advanced over the years, the material used to create these prosthetics makes them more appealing and natural-looking than those created centuries ago. At River Station Dentistry, our team of professionals is here to help you feel good about the way you look while also making it easier to eat, smile, and speak so that you can embrace all that life has to offer. Call us today to learn more about how we can help you smile again.
Who is a Good Candidate for Dentures?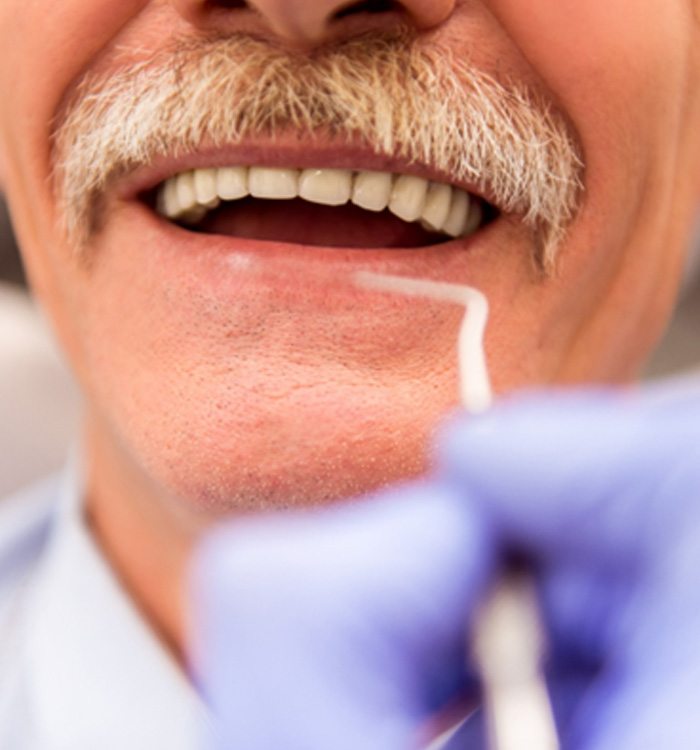 Knowing whether you are a good candidate for dentures requires scheduling a consultation with a member of our team. If you're missing multiple teeth along the upper or lower arch, you will likely be recommended for a partial denture. However, none of your natural teeth remain, a full denture will be the suggested treatment option.
Of course, there is always the potential for an implant denture as long as you do not lack the necessary jawbone density to support your new smile.
During your consultation, we will thoroughly examine your smile to find out if you need any preliminary treatments that are designed to address signs of gum disease, tooth decay, or low jawbone density.
Types of Dentures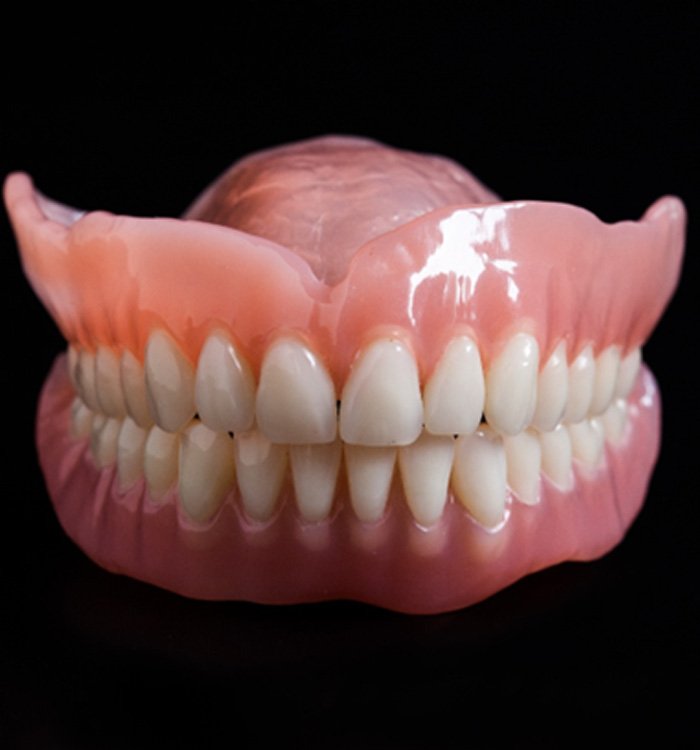 There are three types of dentures you can choose from. When meeting with your denture dentist, you will learn more about each:
Partial Dentures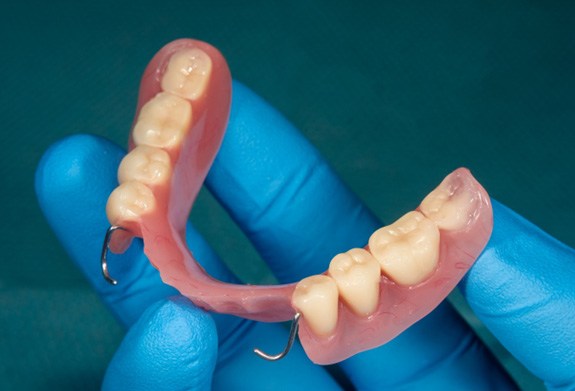 Partial dentures are used if you are missing multiple teeth along an arch. They do not have to be next to each other, as these prosthetics act like puzzle pieces. Made from acrylic and designed to blend in with the natural gum tissue, the artificial teeth are positioned appropriately so that when attached to natural teeth (with metal clasps), they fit over the vacant sockets to create a complete smile.
Full Dentures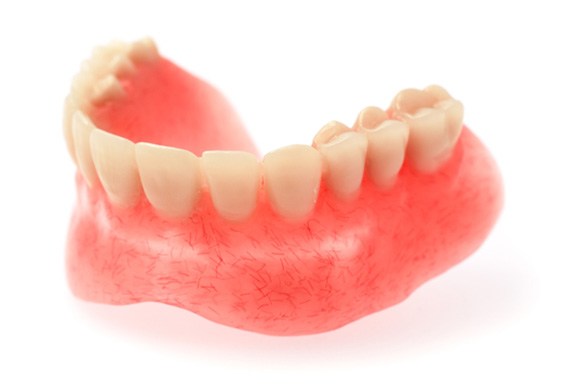 Full dentures are made to replace an entire arch of teeth. Held into place with suction, you can also apply denture adhesive for added security. Full dentures are commonly made from the same material as partial dentures, including the gum-colored base. The artificial teeth mimic natural tooth enamel, so they look like regular pearly whites, allowing you to smile confidently and eat some of your favorite foods.
Implant Dentures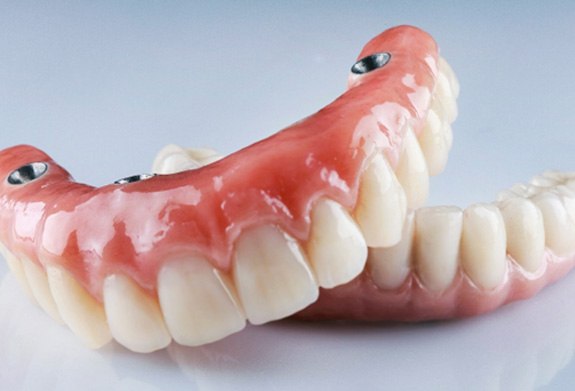 Implant dentures are frequently recommended by professionals because of their permanence and longevity. Held into place with titanium posts that are secured to the jawbone and fuse through a process known as osseointegration, these root-to-crown teeth can support custom-made dentures for 30+ years. This makes them a preferred choice among many patients suffering from tooth loss.
Benefits of Dentures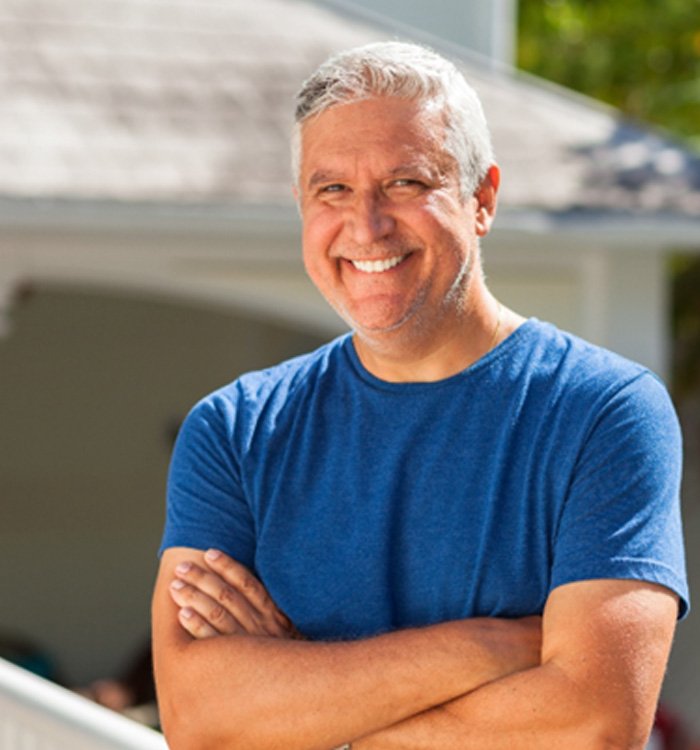 The benefits of dentures are many, and you can expect your dentist to go over them with you during your consultation. This will ensure that you have a clear understanding of what you can expect when choosing this type of tooth replacement:
You'll enjoy a stronger bite force and improved chewing power so that you can eat your favorite foods
You will reduce your risk of sustaining facial sagging if you choose implant dentures because of their continuous stimulation of the jawbone
You will appreciate the longevity of implant dentures, which is 30+ years
You'll notice a dramatic difference in your appearance and confidence, allowing you to smile with ease when around others