Replace Missing Teeth – Montpelier, VT
Helping You Get Your Smile Back
You might not think much about the act of eating, speaking, and even smiling, but the moment you lose a tooth (or several), you'll begin to notice the difficulties that can come with an incomplete smile. But when you partner with River Station Family Dentistry, our dental team can help you get your smile back using dental bridges, dentures, or dental implants. These tooth replacement solutions can give you the aesthetics, health, and confidence needed to embrace a better quality of life. Instead of living life unhappy with your smile's functionality and appearance, call us to schedule an appointment to discuss your options to replace missing teeth in Montpelier, VT.
Why Choose River Station Family Dentistry for Replacing Missing Teeth?
In-House Dental Implant Placement
Partnered with Local Laboratories to Create Beautiful Dental Restorations
Helping the Montpelier Community for More Than 30 Years
Dental Bridges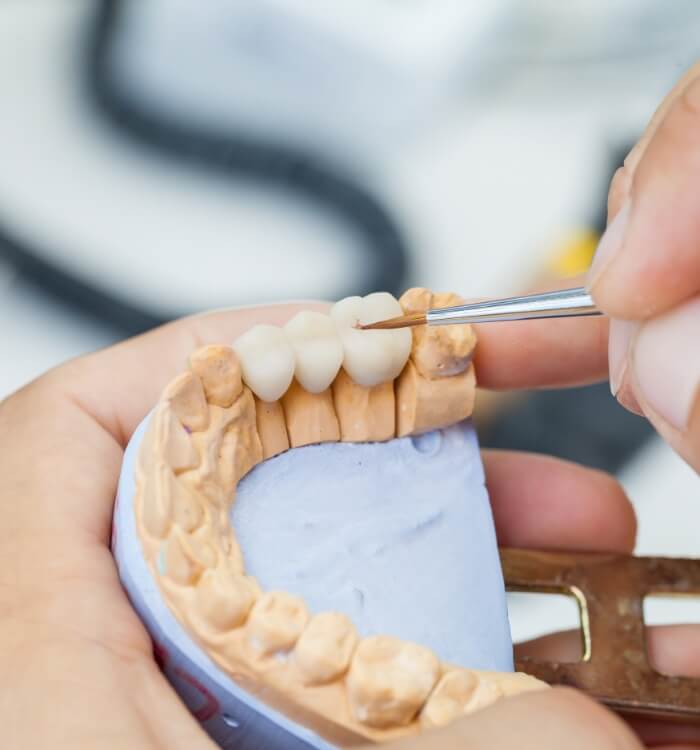 Whether you're missing a single tooth or several in a row, a dental bridge can be used to fill in the gap. Complete with two dental crowns on the outer sides and artificial teeth making up the center of the bridge, the prosthetic sits on top of the gums with the two crowns fitting snugly over healthy natural teeth that serve as anchors for the bridge. With the help of a dental bridge, you can begin to eat more easily, speak more clearly, and smile more confidently than before.
Dentures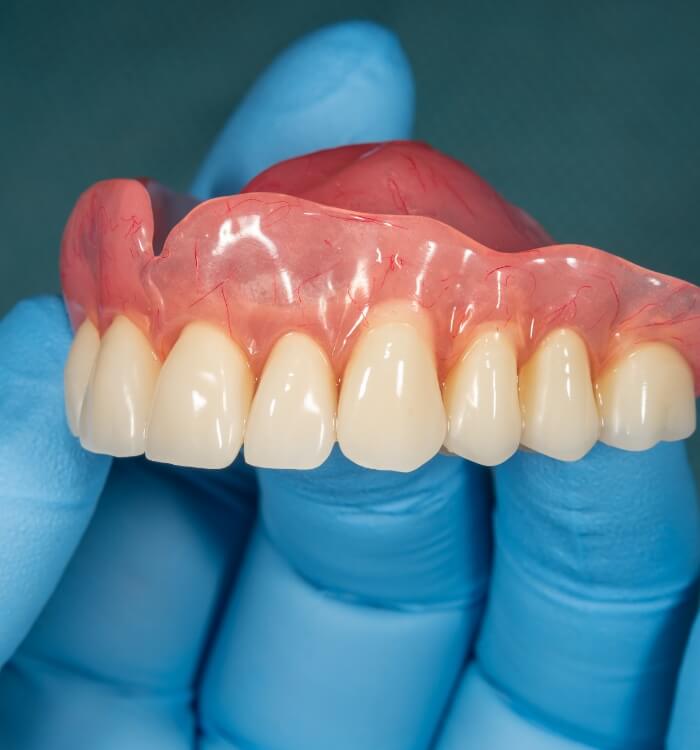 When faced with many missing teeth or an entire arch, a full or partial denture might be your preferred choice. While a partial works similarly to a puzzle piece by filling in the gaps and attaching to teeth using metal clasps, a full denture replaces an entire row and relies on natural suction to stay in place. Many patients, however, choose to add a small amount of denture adhesive to their prosthetic, especially before eating or giving a presentation.
Learn More
Dental Implants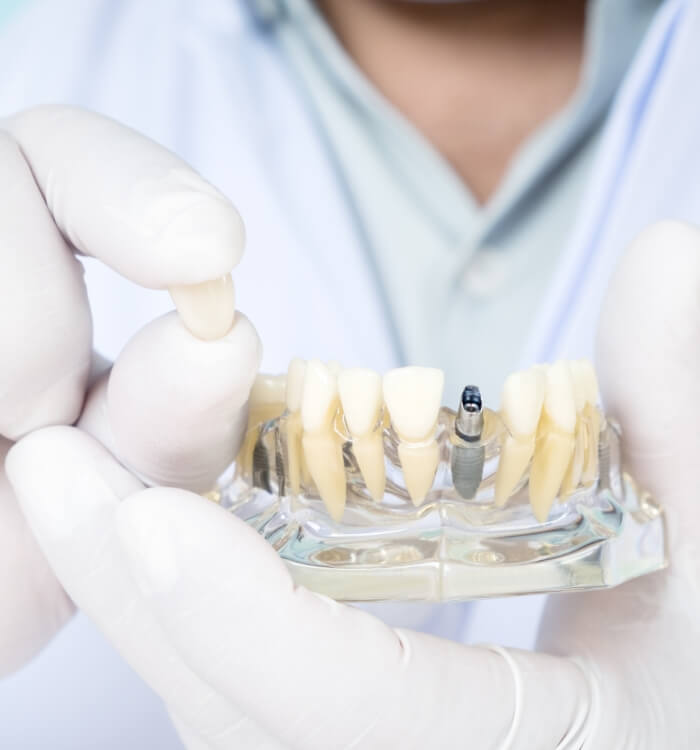 More so than any other option, dental implants are incredibly stable and reliable. Made out of titanium, these small posts fit inside the jawbone and mimic the natural tooth root. Not only does this allow the bone and implant to fuse to create a solid foundation, but these prosthetics can last for 30+ years or even a lifetime without necessary replacement. Although dental implants are more expensive initially, they are worth the investment because of their longevity and durability.